Flashback to 2007....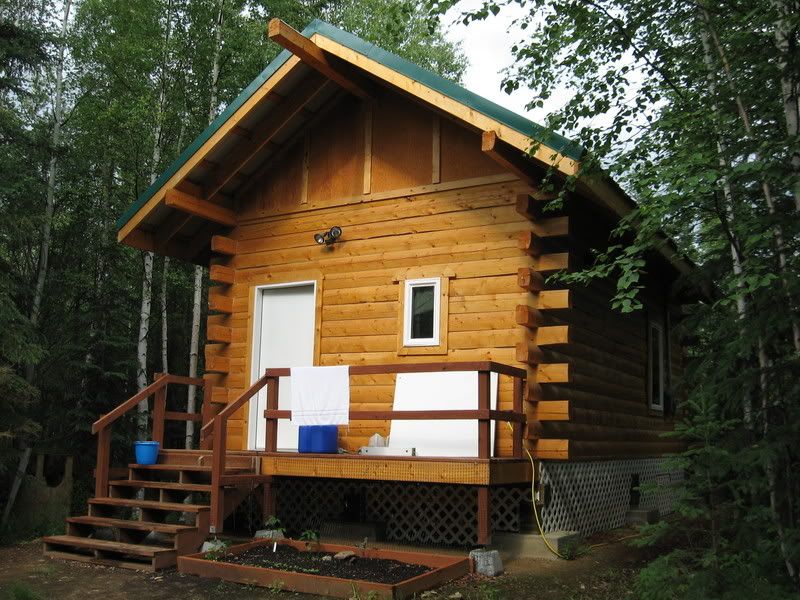 This was the first cabin. Within the city limits of Fairbanks, and yes, it was dry: no plumbing. See the square blue thing by the front door? We had four of them to bring water into our precious little cabin. I shared this cabin with two other girls who were also in Alaska working at the University. It was such an interesting summer.
Fast-forward 3 years and 2 months.....
This is the cabin I'm in now. You'll notice my little blue truck in front of it. Besides the fact that I love working in our parks, if you're curious about what brought me back to Alaska, you might consider the view from my front porch:
For the next few months, I will be working at Denali National Park and Preserve. I don't have every little detail worked out (I still don't know my mailing address!), but I'm hoping for a good winter.
Not only is this an amazing park, with stunning scenery and natural resources, but it was a place I wanted to explore further. I'm hoping to turn this winter job into a summer job for next year as well. Yes, I'd miss Sunrise and Rainier, but this is ALASKA.